Newsletter
OWLSMOOR PRIMARY SCHOOL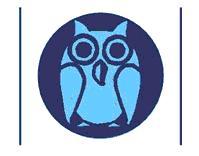 5th January 2018
Dear Parents
I hope that you all had a lovely Christmas and New Year holiday and a warm welcome to the new families in the school. I would also like to welcome Mrs Kroyer who is joining our school as a teaching assistant. May I remind everyone that the newsletter goes out on the first Friday of each month and that it is available on our school website and on our Facebook page.
This term we have a focus on science and reading, with Science Week taking place from Monday 5th February and Book Week taking place from Monday 26th February.
SUPERSTAR MATHEMATICIANS AWARD FOR KEY STAGE 2
December's Superstars are: Jack Langdon, Emily Legg, Martha Tims, Harry Kelly, Joshua Brown, Jack Tate, Eva Simpson, Preston Horsgood, Keira Savastano, Ashton Holloway, Laisha Ujoodah and Leia Marney. You should be very proud of your hard work – well done!
SUPERSTAR WRITERS AWARD FOR KEY STAGE 2
December's Superstars are: Nicola Bagalacsa, Eibhlin MacManus, Lily Plumtree, Phoebe Alexander, Keo Jones, Joshua Jones, Jesse Stevens, Leo Appleby, Ashton Holloway, Skye Burns, Jack Langdon and Evan Rees-Jones. Well done – what a lot of brilliant writers!
INTERNET SAFETY
Since the beginning of this new term, I have had two parents express concern at some online messages that are being sent by children to other children via their phones. These particular messages have been sent through WhatsApp. Although these messages are not being created in school (children have to hand in their phones to the school office in the morning), the effects of these messages can be very distressing.
If you have any worries about what your child is accessing or what is being sent to your child via any of the social messaging networks (WhatsApp, Facebook, Instagram, etc) then please refer to the e-safety advice tab on our website where there is clear guidance about what to do and how to report any worrying or malicious messages to CEOP (Child Exploitation and Online Protection command). I have also attached a poster giving the age restrictions for social media platforms: the minimum age for account holders on social media sites and apps is 13 years old. This means that none of our children should be accessing social media sites or apps!
SCIENCE WEEK
This year, Science Week will be celebrated during the week beginning Monday 5th February and the theme is 'Exploration and Discovery'. Children in all year groups will take part in a range of exciting investigations and experiments. We would also like to invite guest speakers to talk to the children about the wonderful world of science, so if you, or somebody you know, might be available to come and talk to groups of children, please speak to your child's class teacher or to Mrs Fish.
Once again, we will be incubating eggs outside the main office; they will be arriving during the week beginning Monday 29th January, so please pop in to see them if you have time.
PARENT WORKSHOPS
We are pleased to announce that we will be running a series of parent workshops in school this half-term, focusing on reading and maths. The aim of these workshops is to give parents an overview of the curriculum content for their child's age phase, to explain some of the teaching approaches and methods used to teach that subject in school, and to give some ideas of how you may be able to support your child's learning and progress. The dates and times of the workshops are as follows:
| | |
| --- | --- |
| EYFS Reading | Thursday 18th Jan. 3.20pm – 4.30pm |
| EYFS Maths | Thursday 25th Jan. 3.20pm – 4.30pm |
| KS1 Reading | Wednesday 24th Jan. 3.20pm – 4.30pm |
| KS1 Maths | Thursday 1st Feb. 3.20pm – 4.30pm |
| KS2 Reading | Wednesday 31st Jan. 3.20pm – 4.30pm |
| KS2 Maths | Wednesday 7th Feb. 3.20pm – 4.30pm |
A crèche will be on offer for children whilst their parents are at the meeting.
We hope that the workshops will be attended by as many of you as possible, as we regularly hear parents comment about how different the curriculum, teaching methods and terminology used in school are since they were at school themselves. Hopefully the workshops will help you to better understand what is taught in school and how, enabling you to better support your child in making good academic progress.
We appreciate that not all parents will be able to make it to the workshops, but may still be interested in the content. A copy of the PowerPoint and any additional resources can be provided for those parents – please let your child's class teacher know if you would like a copy of this.
PARENTS' FORUM
Parents' forum will take place this month on Tuesday 9th January from 9.00am to 9.30am in the meeting room. All parents are welcome.
SCHOOL MEALS
Please ensure that your child's school meal account is kept in credit as failure to do so will result in your child not being able to order the meal of their choice. Thank you.
LUNCHTIME CONTROLLER VACANCY
The school is looking to recruit some lunchtime controllers (dinner ladies/men).
Monday–Friday 11.45am–1.15pm (term-time)
If you are interested, please see Mrs Duckworth in the school office for an application form.
Kidz R Us
February Half-term HOLIDAY CLUB
12–16th February 2018
We are now taking bookings and running the Early Bird special of only £21 a day or £11 for a half-day if booked before 31st January; from 1st February £25/£12.50
Held at New Scotland Hill Primary School, Sandhurst, for ages 4–11 years old.
Providing lots of free crafts, fun and outdoor space to run around.
Please call 07928 806557, email theafterschoolclub2011@yahoo.co.uk or look under Parents on www.newscotlandhill.co.uk for more info and booking forms.
THE MONTH IN BRIEF
Nursery
We hope you have all had a lovely Christmas holiday and are looking forward to the new year and exciting new term ahead. A warm welcome goes out to our new parents whose children have started this term in nursery.
Our topic this term will be winter for the first two weeks, then traditional tales and modern tales. During this topic we will be exploring well-known fairy tales such as 'The Three Little Pigs'. At the end of this half-term we will be having Science Week with the rest of the school: we will be exploring colour and reading the Elmer books by David McKee. We will also be spending time outside exploring the outdoor area, so to help keep school shoes looking smart please supply a pair of named wellies as the ground is very wet and muddy. We have a welly rack outside for storing wellies so that they do not need to be brought in every day.
The children use our outside area throughout the year so your child needs to have a warm coat available every day. Please remember to name all items of school clothing to make it easier to return it to its owner.
Show and tell week will be from 22nd January 2018 to 26th January 2018. The children can bring in their show and tell at any point in that week.
We are also going to be starting 'mystery reader' this term. This is when we ask parents, grandparents or family members to bring in a book of their choice to read to the children at the end of a session. The idea is that the children don't know who is coming to read to them, so please don't tell them you are coming to read! There will be a sign-up sheet for this on the nursery door.
Any boxes of tissues to help with winter colds are very much appreciated.
A kind reminder: please could you ensure your child doesn't play on or with the outdoor equipment before or after school.
We would also like to take this opportunity to thank parents and children for our lovely Christmas presents. We were overwhelmed by all of your generous gifts.
Lastly we would like to wish you all a happy and healthy 2018.
Mrs Cross, Miss Sandy, Mrs Judd
Reception
Happy New Year and welcome back after what we hope was a relaxing break. We would like to take this opportunity to thank you all for your kind contributions to the class Christmas parties and the gifts we received from the children. They were very much appreciated.
This half-term our topics are 'Winter', 'Traditional and Modern Day Tales' and 'Science Week'. We will be going on a winter walk to see how the seasons have changed our school environment from autumn, and we will be learning about the poem 'Jack Frost'. If you have any relevant books or artefacts linked to our topics that you would like to share with the class, we would love to see them.
As always, we will be focusing on reading. We are already closely monitoring the reading diaries. There are many children who are reading regularly but not having their diaries updated by their parents, as well as a few children who are not reading very much at home at all. Please ensure that every time you listen to your child read you update their reading diary by dating, signing and including a brief comment.
Finally, as we are entering a period of colder weather, could you please remember to name all items of clothing as this makes it easier to return lost clothing to its owner. We also ask for each child to bring in a box of tissues for this term to be shared in class to try and prevent nasty colds from spreading. Thank you so much.
The staff have worked really hard on developing the outside area; please can we remind you to stop your children from going on or using any of the outside areas or toys before or after school. We are also looking for a few items that would be gratefully received, such as toy cars, small world people or animals, and water/bath toys. Please bring them into your child's classroom. Thank you so much.
Mrs Layton- Matthews, Miss Grant and Mrs Bryan
Year 1
Welcome back and Happy New Year. We would like to take this opportunity to thank you for all the lovely Christmas gifts you sent in – we have all felt thoroughly spoilt and we have enjoyed hearing about all the things the children experienced over the Christmas holidays.
We have an exciting term planned with our topic being 'Fighting Fit'. During this half-term we will be learning about our amazing bodies and how to keep them healthy. We will also be looking at significant individuals linked to health, for example Florence, Nightingale and Louis Braille.
We would be grateful for any unwanted toy hospital/doctor sets or clean bandages for our role play areas. Please let us know if you are a healthcare or sports professional and would be happy to come in and talk to the children about your job.
Please double check that all belongings including coats, school uniform and PE kits are labelled clearly to ensure a prompt return of lost property as we already have a collection of un-named items of clothing.
It is important that the children are becoming more independent so please help your child come into class by themselves in the mornings and say goodbye at the door. We are trying to encourage the children not to go to the toilet during learning time as we would prefer children to use the toilet before school and during break times. Please let us know if you feel that your child may need to go more frequently.
Year 2
We hope you all had a very festive holiday season; the children have really enjoyed sharing their holiday news.
This term we will be learning about uses of everyday materials in science and look forward to comparing Queen Elizabeth II to Queen Victoria in our history lessons. If you have any resources at home that you do not mind sharing, please send them to your class teacher.
Thank you for reading over the December holidays. Please can we remind you that children need to read at home four times a week and that this information should be recorded in their reading records so we know which children can have extra play. The children will continue to take home library books weekly and will be bringing home additional homework to prepare for their SATs as the term progresses.
Please double check, at home, that all belongings – including hats, scarves, gloves, jumpers and PE kits – are labelled clearly to ensure a prompt return of lost property. Thank you.
Year 3
Welcome back after what we hope was a fantastic Christmas break. We would all like to express our sincere thanks for the wonderful gifts we received before the holiday. Your kindness and generosity are greatly appreciated. ☺
The children have settled back quickly into school routines and are looking forward to our new topic, 'Stone Age to Iron Age'. We have also introduced our new science topic, 'Rocks and Soils'. If the children have any books or interesting items linked to either of these topics, they are welcome to bring them in to show us.
With the Spring Term already upon us, please could we remind you of the importance of regular reading and spelling practice. Spellings should be practised daily and reading should take place at least four times a week. Your support really can make an enormous difference and those children whose reading records are signed four times a week will continue to enjoy a weekly treat.
Please could we ask you to ensure a full PE kit is in school during the week, including a warm tracksuit top for colder weather. There are a number of children who regularly have incomplete PE kits in school. On that note, please could you also check that all PE kits, items of school uniform, coats, lunch bags and water bottles are labelled so that any lost items can quickly be returned to the right person.
Finally, with coughs and sneezes still around, we would be very grateful for donations of tissues for the classrooms. Many thanks
Year 4
Happy New Year!
We hope you had a wonderful time over the Christmas period and spent lots of quality time together.
All of the staff would like to say thank you for the generous gifts we received – many of which have left us feeling round and jolly ourselves as we go into the New Year.
The children are settling back in quickly, embracing new seats and eagerly anticipating new topics.
This is the term when Year 4 goes swimming so children will need to have a swimming kit from Wednesday 10th January which needs to include a one-piece swimsuit / swimming trunks and a swimming cap. Lessons will be on Wednesday every week until the last session on 21st March. Every year the swimming teachers at the pool are fantastic and the children make massive leaps in their ability over the term. We encourage you all to take your children swimming whenever you can so that they can show you how they are improving!
Please could we remind you of the importance of regular reading and spelling practice.
Spellings should be practised daily and reading should take place at least four times a week.
Your support really does make an enormous difference in helping the children to make continuous progress.
Finally, please remember that we welcome parents/carers coming in to discuss any issues or questions about their children, but would prefer it if you could come in after school rather than at the beginning of the school day when we may be busy preparing for the day ahead. Thank you.
The Year 4 Team
Year 5
Happy New Year and a big thank you for all the Christmas gifts and cards we received – they were much appreciated.
As you will be aware from the song lyrics and lines, we will be starting to rehearse our year group production in the coming weeks. We will be sending out a list of required costumes early next week so that you have plenty of time to gather what is needed.
The Spring Term will be full of new and exciting learning as the children take on our new topic in history – the Vikings. We will also be looking at 'How to Train Your Dragon' by Cressida Cowell.
As always, could you make sure that your child has a full PE kit in school including jogging bottoms and trainers. Our PE days are currently Tuesday and Thursday, but it is advisable for kits to be in all week as these are subject to change.
Also, please continue to make sure that the children are reading four times a week and learning the spellings that we are sending home. A signature next to each reading/spelling session would enable us to see who is doing this. Many thanks.
Year 5 Team
Year 6
Happy New Year!
We hope you all had a fantastic Christmas and thank you again for all of our presents – they were truly appreciated.
The topic this term is 'The Ancient Mayan Civilisation'. We will be exploring various aspects of Mayan life, from their civilisation and where they lived to their religious beliefs and artistic skills. We are sure that the children will find this a fascinating topic full of cross-curricular links.
Falcons have their class assembly on Wednesday 17th January at 9am – it would be lovely to see parents and carers in the audience.
Just to remind you that outdoor games take place on Tuesday afternoon with Mr Methven and Monday afternoon with Mrs Green. Could you please make sure your child has their outdoor PE kit in school ready for these sessions every week, as there are a number of children who regularly forget their PE kit. Please also make sure that kit is suitable for the cold weather conditions.
SATs next term cannot be ignored (as much as we would like to…) and so we will be doing some preparation over the coming half-term. This week we have sent home letters offering some children after-school booster lessons. We would be grateful if you would encourage your child to make the most of these revision opportunities. There are also some good revision websites that they can visit when they have the time, e.g. BBC Bitesize. All that being said, we will not be too SATs oriented, and hope that this and next term are happy and stress-free!
Year 6 Team
Yours sincerely
EA Cole (Mrs)
Headteacher
DIARY DATES:
Wednesday 17th January 9am – Falcons' Class Assembly
Thursday 18th January 9am – Penguins' Class Assembly
Thursday 25th January 9am – Chaffinches' Class Assembly
Friday 26th January 9am – Flamingos' Class Assembly
Tuesday 30th January 9am – Kingfishers' Class Assembly
Friday 2nd February 9:15am -Year 5 production
W/C Monday 5th February Science Week
W/C Monday 12th February Half-term
Monday 19th February Back to school
W/C Monday 26th February Book Week
Thursday 8th March EYFS Spring Celebration – time TBC
Friday 9th March 9am – Eagles' Class Assembly
Thursday 15th March 9am – Woodpeckers' Class Assembly
Friday 16th March 9am – Ostriches' Class Assembly
Thursday 22nd March 9am – Parakeets' Class Assembly
Friday 23rd March Year 3 production – time TBC
Wednesday 28th March Parent Consultations (early closure at 1pm)
Thursday 29th March 2pm – Term Ends
Friday 30th March–Friday 13th April Easter Holidays
Monday 16th April Back to school